Physiotherapy for people with Cystic Fibrosis in York and Hull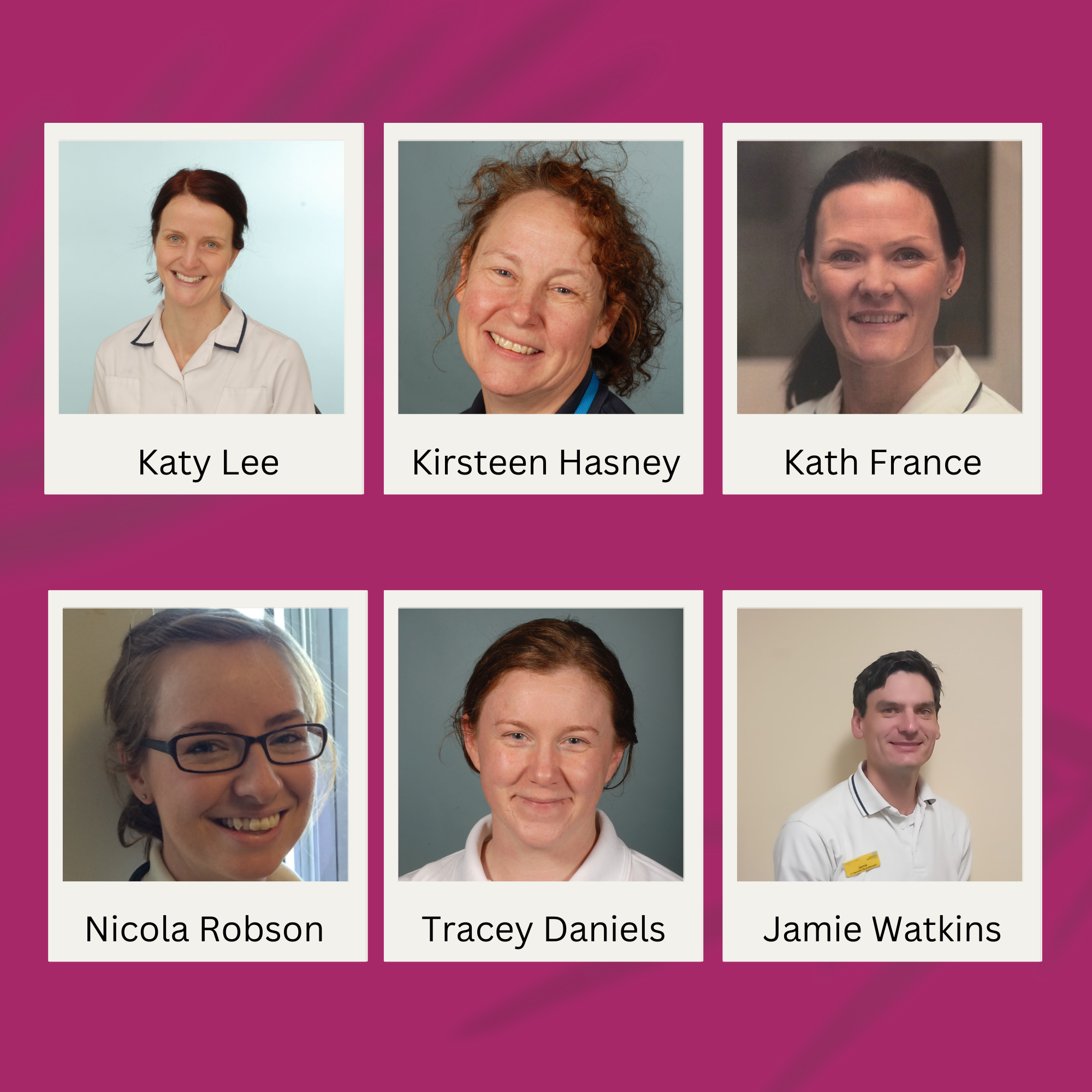 Who are we?
We are a Physiotherapy team consisting of 5 Physios providing the CF physio service across York and Hull: Tracey Daniels, Kath France, Katy Lee, Nicola Robson, Jamie Watkins, Kirsteen Hasney.
What does the CF physio service offer?
We work with the rest of the CF team to help you with different areas of your care. These include:
Keeping your chest clear (Airway clearance)
Managing any sinus symptoms (Sinus rinse for CF)
Exercise
Medication, particularly your inhaled treatments
Treatments such as oxygen and non-invasive ventilation
Helping to prevent or to treat continence problems (leaking urine)
Helping to prevent or to treat musculoskeletal problems (poor posture, joint problems, injuries, etc)
Helping you to manage your treatment around other things in your life
Being there as someone to talk to
To do this we aim to see you at every visit you make to the CF unit.
We also invite you for a longer review once a year as part of your annual assessment. This gives us time to 'fine tune' your treatment and to do additional tests such as an exercise test.  Check out the downloadable leaflets about physiotherapy for people with Cystic Fibrosis and various links to other websites.  We have also added some YouTube clips which may be helpful (see right hand side of the page)
Musculoskeletal and continence issues
We know that some peope with CF experience problems with posture, muscle and joint pain and problems with leaking urine especially when coughing. We have two physios, Heather Harrison and Ceri Willis, who are specialist in these types of problems and who have completed extra CF training. At clinic, we will ask you if you would like to see them for an assessment and advice or treatment. We will aim for this to be offered at least once a year to prevent problems and more often if you tell us about problems that arise.
Staying active
Exercise can help clear mucus from the lungs, improve physical bulk and strength and help improve your overall health. 
Maintaining flexibility is also important to preserve full movement in the joints and muscles around the ribs and shoulder areas.
CFStrong: CF Stretching and Strengthening Exercises