Outpatient physiotherapy care
Physiotherapy at your clinic visit
Specialist physiotherapists for Cystic Fibrosis will see you at every clinic/out-patient appointment that you have at the hospital. This is what you can expect from us during your clinic appointment.
At your clinic appointment we will go through a full assessment with you. This may include:
Talking with you about how things have been since we last saw you
Talking with you about your physiotherapy, exercise and nebuliser/inhaler routine at home and any problems with it
Asking you questions about whether you have any problems that are common in people with CF like joint or continence problems
Clinical tests like measuring lung function and taking sputum samples
Discussing and making sure that you understand the results of these tests
Discussing our assessment with the rest of the CF team so that they know about any problems and so that, as a team, we can work with you to make sure that you get the best treatment
Discussing the options with you for any changes needed to your treatment
Making sure that you know how to contact the CF team if needed before your next appointment
If needed and if we and you have time at your clinic appointment we may also:
Check and, if needed, change your physiotherapy for your chest and let you know about any new treatments/devices available
Check your nebulised and inhaled medications and equipment, make sure that you can use them without any problems and let you know about any new treatments/devices available
Test any new inhaled medications with you to make sure that they are okay for you to take and that they are useful for you to take
Provide you with a treatment chart detailing your home routine if you think that this would be useful for you
If there isn't time for this and it is needed, we will offer you an appointment to come back to the hospital to do this.
We may also:
Refer you to a physiotherapist who is specialist in the right area if you need treatment for any joint, muscle, posture or continence problem
Point you in the right direction for advice if you are having problems that we don't directly deal with (for example work problems, etc)
If at any time you are unhappy with your treatment or if you have ideas to improve the physiotherapy service that you get at the York Hull Adult Cystic Fibrosis Centre, then please let us know or, if you feel more comfortable speaking to another member of the CF team, then please let them know.
Outpatients
What happens at outpatient clinic?
For most people, the main contact with the CF team will be through the outpatient department. Outpatient clinics are held on Friday afternoons in York and Wednesday afternoons in Hull.  Everybody should be seen in clinic at least every three months. It is really important to attend these appointments even if you feel well.
Face to face clinics 
On arrival in clinic you will be shown into your own clinic room, and members of the CF team will come into the room to see you there. At each clinic appointment you will get the chance to talk to the dietitian, physiotherapist, nurse specialist and doctor. They will ask you questions about your health and medical management since the last appointment, as well as taking some measurements such as weight, lung function (spirometry) and sputum samples. Appointments with a member of the social care or psychology teams can also be arranged to discuss particular issues.
Part of our standard operating procedure is to clinically clean our clinic rooms after each patient as well as to allow sufficient time space between CF patients in order to minimalize the risk of patients coming into contact with other people with CF.
Virtual clinics
We also run virtual and telephone clinics depending what investigations you require; if we think that you would benefit from face to face appointment instead of virtual or telephone appointment we will let you know. However, if you prefer to see us face to face please let us know!
In order to attend your virtual clinic you will receive Attend Anywhere link which will take you directly to your virtual space clinic appointment. If you need any help with using the software please see tips in the below link or speak to your CF team.
Annual assessment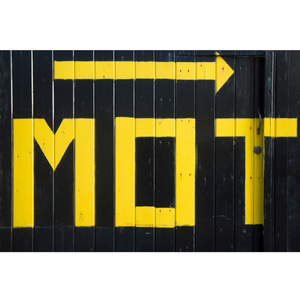 Once a year you will be offered a comprehensive assessment of your overall health (also called the 'MOT') which involves blood tests, an ultrasound of your liver and chest x-ray, as well as more in depth assessments with the physiotherapist and dietitian. We also take this opportunity to review your medication, and have a routine meeting with the psychologist. Every few years we will also request a bone scan to assess bone thickness, as well as more detailed breathing tests. Arrangements for all of this will be made by the specialist nurse on discussion with you.